Salesforce AppExchange is the primary distribution and integration vehicle for DxContinuum software.
Sales reps see our software as tabs in Salesforce Sales Cloud. This is incredibly valuable – what our Fortune 500 and mid-size enterprise customers tell us is that ease of use is one of the top reasons that they adopt our applications for sales predictive analytics. Having a separate login or a separate software package to download is a no go for sales people who wanted to maximize their efficiency and effectiveness.
To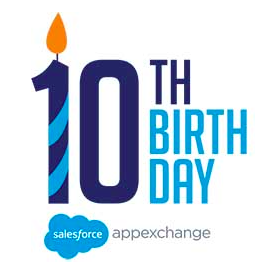 pick a specific customer example, the Adobe Print and Publishing Business Unit (PPBU) includes such popular software as Adobe eLearning Suite, Adobe FrameMaker for document processing, and Adobe ColdFusion for application development, among more than 20 software titles. The primary focus of the PPBU inside sales team is to acquire net new customers and grow market share for Adobe. Recurring subscription revenue represents nearly three-quarters of Adobe's company-wide business, so getting each initial sale is critical.
The inside sales account mangers maintain a minimum of 40 to 50 completed calls per day. To provide accurate forecasts, the Adobe sales leadership team expects each inside sales rep to provide daily and weekly pipeline updates.
By adopting DxContinuum apps to prioritize the best leads and opportunities, and deploying the software through AppExchange as extensions of Salesforce Sales Cloud, the Adobe inside sales team has been able to double deal win rates while reducing in half the number of leads they pursue.
With the DxContinuum software in Salesforce AppExchange, joint customers like Adobe have minimal worries about integration, and have a seamless experience to maximize sales team efficiency and effectiveness.
Moving forward, among other projects with Salesforce cloud applications, we are excited to be integrating our software with Salesforce Lightening and Salesforce Analytics Cloud. Our initial demo software with Lightning and Analytics Cloud looks awesome.
Congratulations to Salesforce for the 10th year anniversary of Salesforce AppExchange!!
For more on the DxContinuum presence on AppExchange visit our page at https://appexchange.salesforce.com/listingDetail?listingId=a0N3000000B46cDEAR